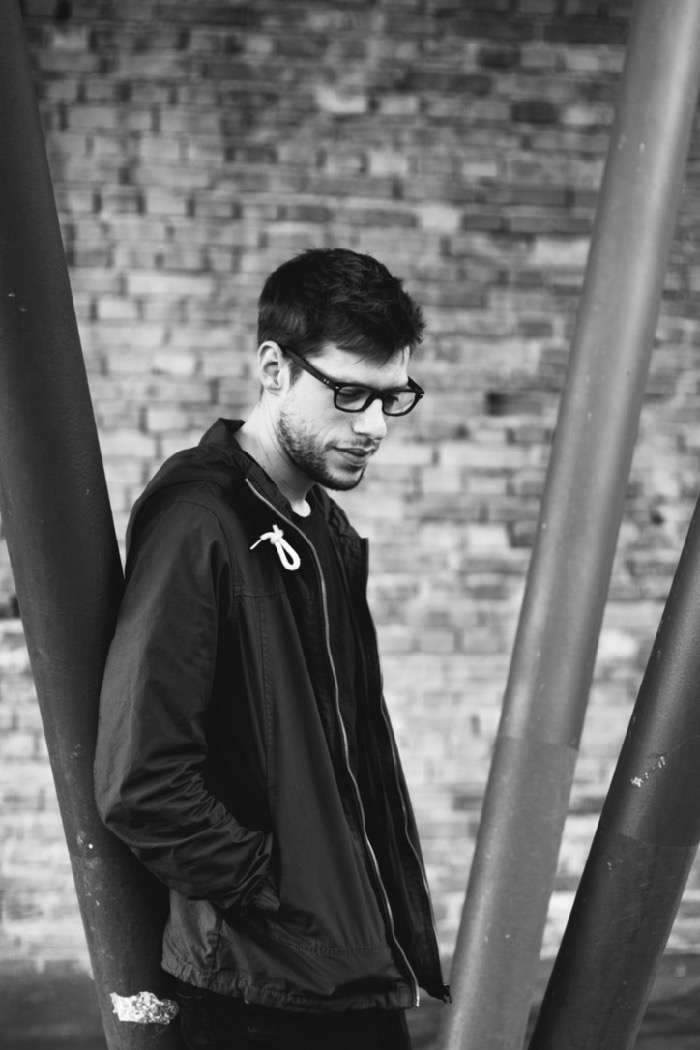 Biografie
---
EN
Coming from a music conservatory and a technical university, mixing these worlds, stir it up and embrace whats left and seems wrong. I'm working at the intersection of technology and arts, looking for new ways to combine them. Building interfaces and liking the errors. My work ranges from composing and producing music, improvising with acoustic and electronic instruments, building machines with Arduino, water, rubbish, textiles or orchestra to programming interactive live visuals.
While graduating with Jazz Piano I started to bring and build more and more electronic materials on the stage. At first I was mainly looking for unusual ways to control a performance, after some surprises and crashes I love the errors and prototyping states. I like improvisation and participation and need open parts in a performance.
In the last years I had the opportunity to play with mixtures of classical-, jazz musicians, dancers, concert designers and researchers at venues like Impuls-Festival, Radialsystem or Hidalgo. As well I could work with institutions like the Einstein Center for Digital Future, UdK Berlin, AudioLabs Erlangen or the Fraunhofer IIS.
---
DE
Es ist die Verbindung von Musik, Mensch und Technik, die Paul Bießmann, Nürnberger Pianist und Medienkünstler, reizt.
Er studierte Jazz Piano an der HfM Nürnberg und Medientechnologie an der TU Ilmenau. Seit dem  HUGO-Gewinner Projekt Ensemble Fraktale von 2017 verleiht er seinen interdisziplinären Interessen Ausdruck mittels Soundinstallationen, improvisierter Live-Elektronik und interaktiven Visuals, was er unter dem Begriff Digital Live Art zusammenfasst. Diese Kunstform stellte er unter anderem schon bei den Montforter Zwischentönen in Feldkirch, der internationalen Orgelwoche Nürnberg und zur Eröffnung des Futuriums in Berlin zusammen mit Künstlern des Radialsystems zur Schau. 
2019 komponierte er für das Theater Pfütze (Matti & Sami), gewann den Wettbewerb für elektronische Musikproduktion auf dem Nürnberg.Digital Festival und spielte regelmäßig live electronics und Piano, u.a. für das Zentrum für politische Schönheit, Jazzrausch Bigband und VKKO. Neben rein musikalischen Projekten entwickelte er auch elektronische Installationen, wie über Mikrocontroller steuerbare Wassertropfen für die Gluck-Festspiele und reaktive Live Visuals für klassische Konzerte (Weilburger Schlosskonzerte, HIDALGO Festival München).
Außerdem arbeitet er seit 2018 freiberuflich als Software Entwickler für die Semantic Audio Abteilung des Fraunhofer IIS in Erlangen.
Arbeiten:
Berit Greinke, Giorgia Petri, Pauline Vierne, Paul Biessmann, Alexandra Börner, Kaspar Schleiser, Emmanuel Baccelli, Claas Krause, Christopher Verworner, and Felix Biessmann. 2021. In Fifteenth International Conference on Tangible, Embedded, and Embodied Interaction (TEI '21), February 14–17, 2021, Salzburg, Austria.
Bachelor Arbeit Jazz-Piano (2017):
supervision Dr. S. Balke, Dr. S. Trump, and Prof. M. Müller
Bachelor Arbeit Medientechnologie (2013):
supervision Dr.-Ing C Dittmar, M Schnabel, Prof. Dr-Ing. G Schuller
TU Ilmenau, Fraunhofer IDMT